Learn Russian in Auckland Central
Not only great classes, you will also get:
Complementary Online Course
Free Cultural Workshops
Progress Tracking
Teaching Support
Our passion is teaching languages
Meet your teachers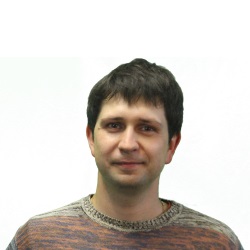 Sergey Germanov
He obtained a Bachelor's Degree in Education and Doctor's Degree in Philology from Barnaul State Pedagogical University
Test your Russian level
Enrol NOW
What our Russian students say
Learn it and use it.

Love what language you learn -that's what I learn from class.
I'm enjoying it. Especially as the immersion aspect is increasing. It pushes you along-forces your hand to try to communicate, which seems to 'spark up' that language part of your brain. It's very satisfying, as long as you are forgiving of yourself and not worried about looking blank sometimes.